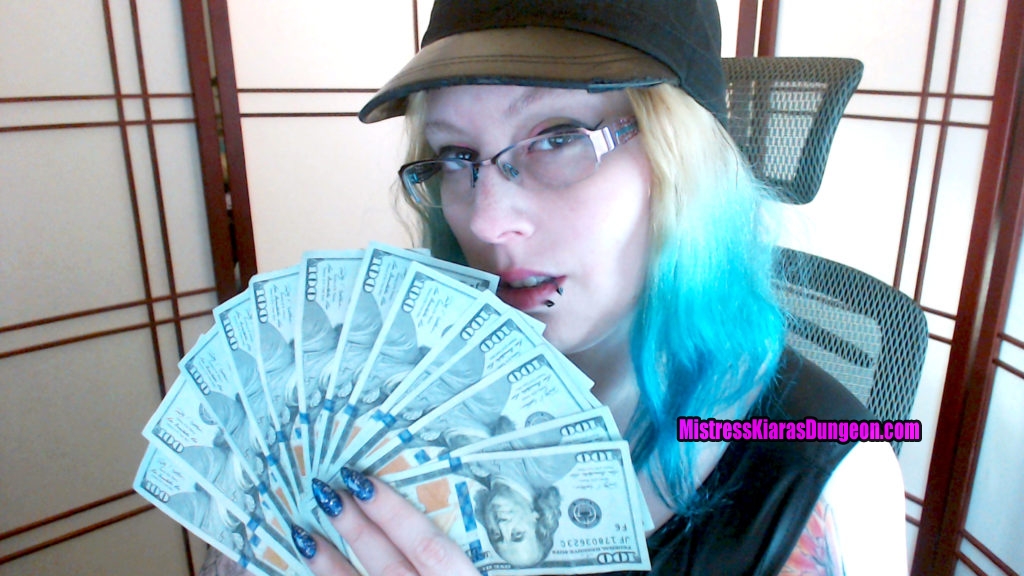 Every year, Mistress Kiara likes to have a contest to see who will send Her the most gifts and tributes for Her Birthday. This year's top contributor was Her little doughboy, who juuuust managed to squeak by with his tributes, dinner, shopping spree reimbursement, and real time session. There was one VERY close runner up, though, who definitely deserves mentioning. Her "little coke piggy" stayed up all night partying and tributing, his one night total reaching just over $1700.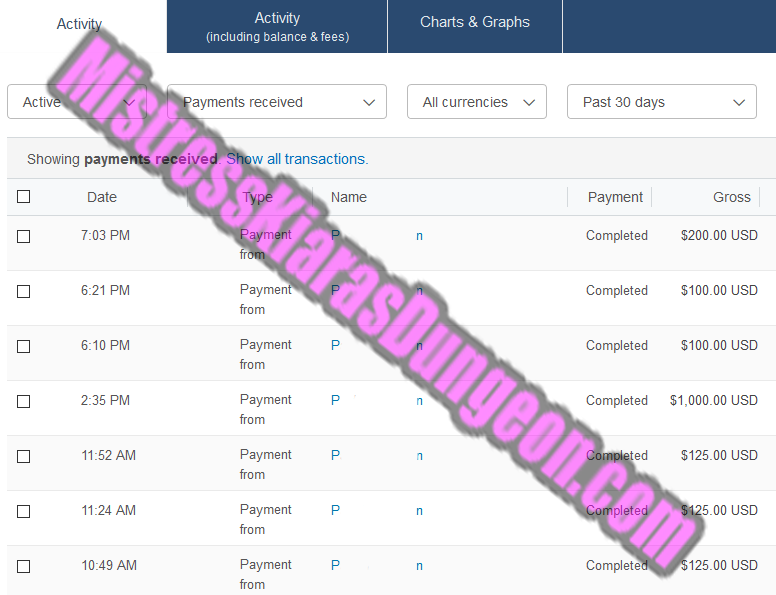 Not bad, for a new boy who wanted to treat Mistress Kiara to a fun Birthday! But, as I said, doughboy stomped even this eager puppet's determination and blew past him with what he spent on Her this year. It started off with a $500 shopping spree on Amazon that he reimbursed Her for…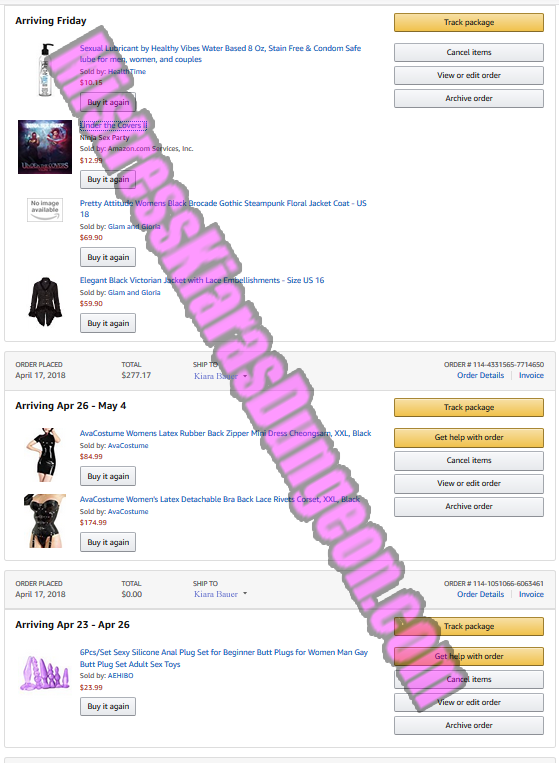 And then, just like for Christmas, he took Mistress Kiara out to dinner. The place they went to for Christmas wasn't so great, and Mistress Kiara LOVES upping the steaks (pun totally intended!) so they went down the street to the Chop House, which was more expensive and MUCH more impressive. Mistress Kiara got an $80 wagyu steak with a couple sides, and She says, "it was AMAZING! Almost certainly the best steak I've ever eaten!"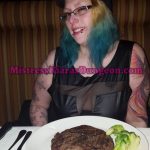 Afterward, doughboy surprised Her by having the waitress bring out a birthday cake just for Her. "I honestly thought we would just have our dinner and discuss birthday fun later, but it was really sweet that he told the waitress before I even got there that we were celebrating My birthday!" She recalls later. And, of course, on their way out, doughboy walked Her to Her car and gave Her the shopping spree reimbursement in cash.
But the REAL fun came about later during their real time session! First, before She even set out for the hotel suite (which doughboy of course paid for), Mistress Kiara got Herself a sexy pedicure – also courtesy of the Bank of Doughboy. She'd never had rhinestones added before, so She had 3 put on each of Her sexy, perfect big toes, just as an added Birthday bonus!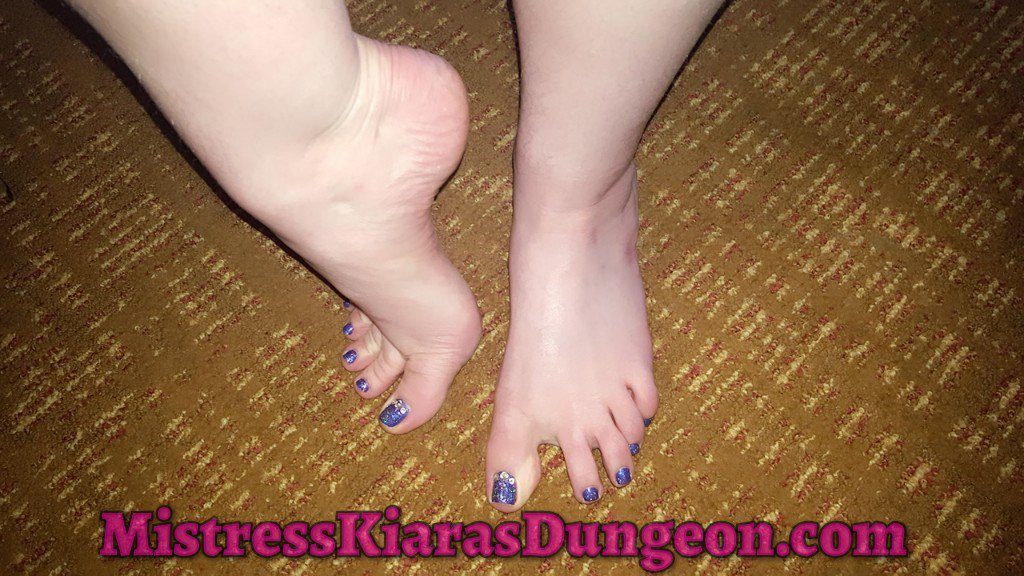 Don't you just LOVE how they came out? What would you do if you were the lucky boy who got to kneel at Her perfect feet? The nail salon finished Her pedicure unexpectedly  early and She ended up getting to the hotel a few hours before doughboy was supposed to arrive. Of course, the sexy, polyamorous cuckoldress that She is, Mistress Kiara has 2 hot boyfriends who helped Her enjoy the hotel until doughboy arrived…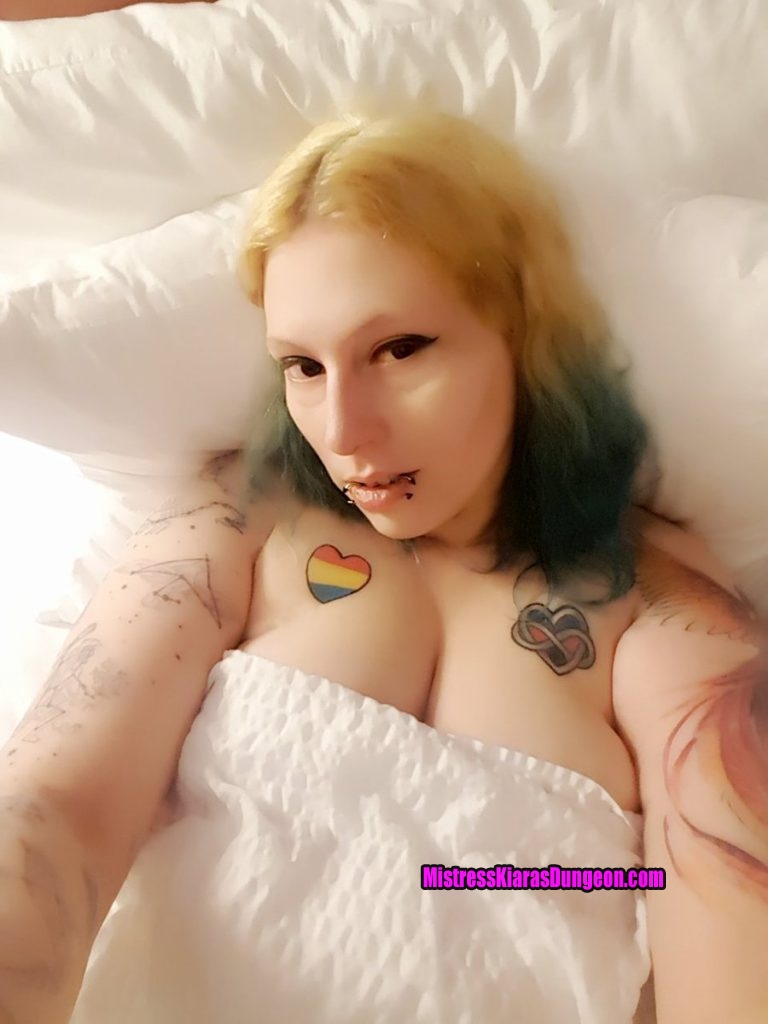 And when doughboy finally got there, they had a TON of fun! It was a day of firsts for him, with a couple firsts for Mistress Kiara as well! They, as usual, had a lot of beat down fun, grappling, face slapping, foot worship, etc. And, as usual, he gave Mistress Kiara a nice fat tribute – $1100 this time.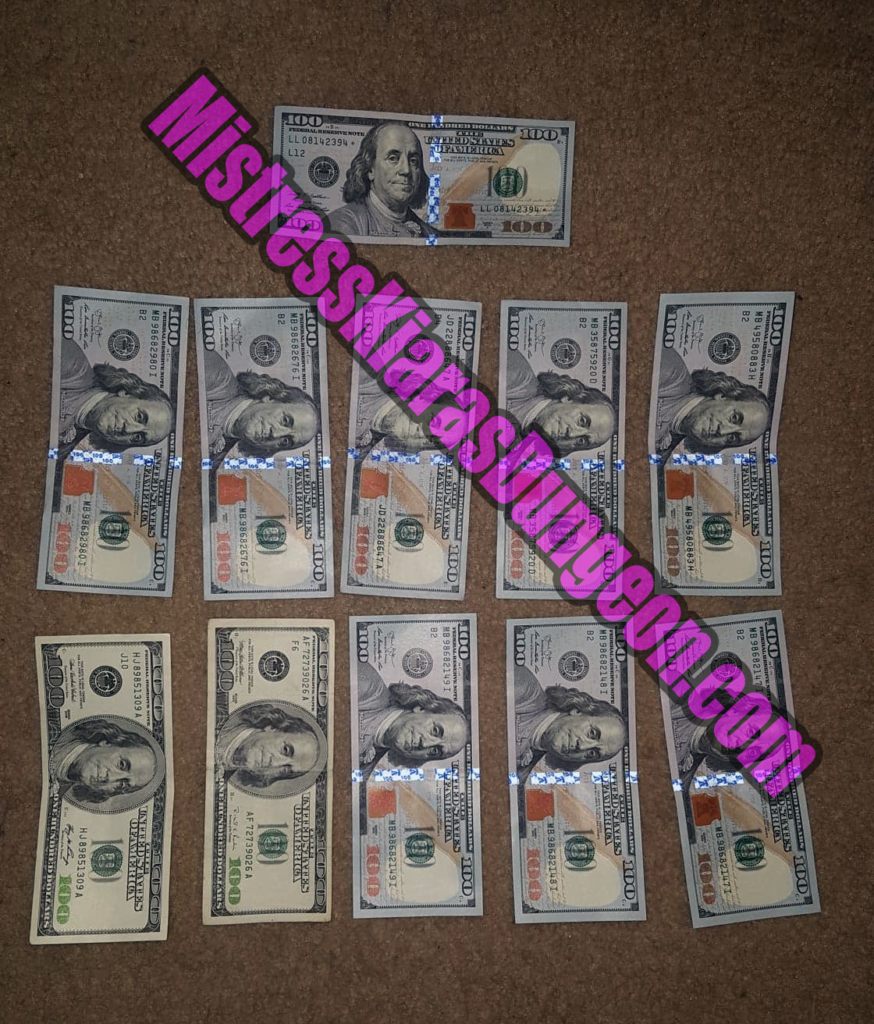 But the big fun came when doughboy allowed Mistress Kiara to take his ass for the first time in decades, and he also drank Her golden nectar (a first even for Mistress Kiara!) right from the toilet. They enjoyed countless other fun fetishes – spitting, worn panty gagging, cum eating, etc. But We won't go into too much detail because they got it all on video! Look for a new clip from Mistress Kiara featuring doughboy soon! But here's one final picture of all of the cash that he gave Her together. This $1600 plus the $240 ($300 with tip) dinner he bought makes him this year's Mistress Kiara Birthday Tribute Winner at about $1900. Better luck next year, boys… And remember, NEVER stop trying to impress and spoil the Princesses! ;3